Sun, 21 October 2012
Kirby Your Enthusiasm, ep. 24: "Who's Watching Before Watchmen?"
IT'S 46+ minutes of steaming goodness as I review a bunch of great comics and graphic novels I've read in recent months. There you go, AW, a review of Parker: The Score for ya! :)
I'd love your feedback on this and other podcasts. Email me HERE. You can also find me at Facebook at Kirby Your Enthusiasm HERE.
And don't forget the blog HERE.
And now for some quick plugs:
Mike Pindell does an excellent podcast, The Comic Book Attic HERE. I also highly recommend another podcast, Derek Coward's Comic Book Noise HERE.
When in Sydney, buy all your comics, TPBs and other goodies at Kings Comics HERE. For great, cheap back-order deals thanks to our very strong Australian dollar, head to Lone Star Comics in Texas HERE.
---
Mon, 15 October 2012
KIRBY YOUR ENTHUSIASM, episode 23: NOW is the time!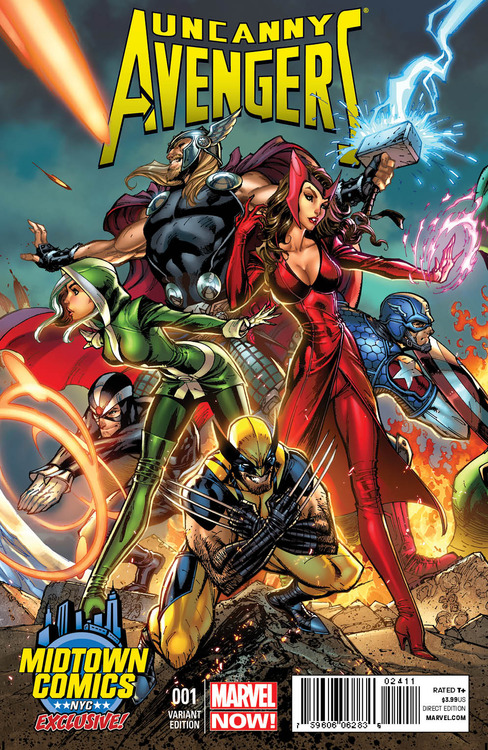 IN WHICH I'm joined by Lord Mark Williamson to discuss all things comics-related, beginning with a progress update on the pilot to his very funny TV series Unemployed Super-Villains.
We then discuss superhero movies, in particular The Avengers.
Next, I talk about my recent joy in completing some of my series runs including V For Vendetta and Miracleman. Thanks to Lone Star Comics.
After that, I give some rapid positive reviews to the Before Watchmen event (a longer review will appear in an upcoming podcast), Super ProK.O.! Vol. 2 (Oni Press, Jarrett Williams), Fury MAX(Marvel, Garth Ennis & Goran Parlov), Mind MGMT (Dark Horse Originals, Matt Kindt), The Hypernaturals (BOOM!, Dan Abnett & Andy Lanning with art by Brad Walker& Andres Guinaldo) and Fashion Beast (Alan Moore, Malcolm McLaren & Antony Johnston/Artist: Facundo Percio)
I also wonder out loud whether Mark Millar is the most consistently entertaining writer right now. Lord Mark suggests Ed Brubaker. We debate the topic.
And we wrap up an entertaining near-100-minute podcast with an in-depth discussion on Marvel NOW! What are the pros and cons of the reboot/reimagining? And what titles are we looking forward to?
---
Sun, 14 October 2012
WHAT WOULD CHRIS BENOIT DO?, episode 23: Oh my Lord!
In which - among other things - I talk with a genuine lord of the realm and we discuss NOW's upcoming debut show in Canberra and NWA Warzone 14 in Melbourne, both featuring indy superstars Adam Pearce and Colt Cabana. Cabana vs Pearce in a steel cage in Melbourne? I am so there.
(Check out NWA Warzone on Facebook, by the way, for all the details)
Next we discuss the fascinating topic of custom videos before raving about
New Japan Pro Wrestling and the amazing between Hiroshi Tanahashi and Minoru Suzuki.
[Go to YouTube and type in "NJPW 2012 10 08 King of Pro Wrestling". Fast forward to 3hr 16min if you just want to see the main event. Meltzer gave it the rarest of rare 5 stars! Also check out their Tokyo Dome match from January 4 by typing in "Hiroshi Tanahashi (c) vs. Minoru Suzuki, IWGP title match - NJPW Wrestle Kingdom VI (2012)"]
We then discuss how local promotions could sell their shows better on the Interwebz.
We rave about Adam Gambino aand TMDK's crazy new video that you should go watch if you haven't already. (YouTube link:"GANGNAM STYLE - TMDK STYLE")
We discuss
PWWA's sensational all-women's show in Sydney last weekend and why SA's Lou Lou is my new favourite wrestler.
And we wrap up the podcast with a discussion about the best and worst wrestling autobiographies we've read.
All in all, it's the most entertaining, heartwarming episode EVER of the world's No. 1 wrestling podcast. It's 80 minutes of trouser-staining entertainment, starring me and Lord Mark Williamson!
---
Sat, 14 July 2012
Kirby Your Enthusiam 22: Serious reviews time!
A BIG reviews episode beginning with three new(ish) books by Fantagraphics: Is That All There Is? by Joost Swarte, The Sincerest Form Of Parody and The Hidden by Richard Sala.
And I wrap up proceedings with a surprisingly positive review of Alan Moore and Kevin O'Neill's The League Of Extraordinary Gentlemen, Volume III (Century): 2009, published by Top Shelf.
It's 24 minutes of extremely positive reviews. So please enjoy.
---
Tue, 10 July 2012
Kirby Your Enthusiasm, ep. 21: When Dann the Mann met Stan the Man!
YES, I'm finally back with a biiiiiiiig wrap-up of the inaugural Oz Comic-Con, held in Melbourne on the weekend of June 30 and July 1. It was a huge two days, where the definite highlights were meeting Marvel legend STAN LEE and, on a more personal level, extraordinary Aussie artist FIL BARLOW (of Zooniverse infamy). The lowlight was the lack of organisation by Oz Comic-Con and its merry band of uninformed, hapless volunteers.
This 31-minute podcast showcases all my thoughts - both good and bad - about the weekend.
Just in case you're wondering who all the voices are, I kick off the podcast with a few brief words of wisdom from Stan Lee himself at his panel on the Saturday.
It's followed by a series of interviews conducted on the Sunday with various Aussie creators: Burger Force writer/director Jackie Ryan; Scarlette Baccini (Zombolette), Fil Barlow (Zooniverse), Ben Hutchings (Walking To Japan) and Milk Shadow Books bossman James Andre; Steve Parke from FEC Comics, publishers of Kranburn (http://www.feccomics.com/); and Tom Taylor, the writer of The Deep from Gestalt Publishing. It's all interspersed with thoughts from myself. Enjoy!
And please check out the links below to see and buy some great locally made comics and graphic novels.
https://www.milkshadowbooks.com/blog/
http://kranburn.thewebcomic.com/
http://www.gestaltcomics.com/store/the-deep/
---
Fri, 6 July 2012
WWCBD? ep. 22: "What? Me positive?" or "Beef and black boin, please!"
RCW invaders (Danny Psycho in the orange tights) stand tall after laying waste to the MCW main eventers in the final match of the night.
(Cory Lockwood photo)
I ATTENDED a Melbourne City Wrestling show at the infamous Dragonfly Chinese Restaurant on Friday, June 29 and had a total blast. I saw some amazing matches along with a hot, packed crowd in the restaurant's unique atmosphere. Frankly, it was one of the BEST local cards in memory. Every match had a purpose and led to something to further the storyline not only for this show but future shows. The Riot City Wrestling "invasion" and Danny Psycho heel turns were also well-executed. If I lived in Melbourne, I'd definitely be attending these shows on a regular basis. It's like attending PWA in Sydney, only with booze and excellent "beef and black boin".
For full results from the night, head to this page:
http://mcwnews.net/2012/07/02/south-australians-unleash-a-riot-in-melbourne/
I also caught up with NWA Warzone boss Benny English earlier that day. So please enjoy this short-but-sweet 16-minute podcast, featuring inteviews with Benny, followed by interviews from the MCW show with MCW boss Mikey Jay, scene creep Paul Jones, Josh Shooter, MCW ring announcer Bassem Abousaid and retired wrestler "Bulldog" Derek Francis.
MCW's next big show is on July 14 (check their page for details). NWA Warzone's next show is on July 21 (check their page for details).
The Vanity Project (Ryan O'Hare and Josh Shooter). Photo by Cory Lockwood
---
Sun, 22 April 2012
Kirby Your Enthusiasm, ep. 20: The "On The Road" edition
IN WHICH I'm joined by my wife Helen during a roadtrip across country New South Wales and we discuss Derf Backderf's stunning new graphic novel MY FRIEND DAHMER (which got a rare five-star rating from me last month).
It's 24 minutes of interesting discourse accompanied by the background noise of our 1999 Subaru Impreza pinging along the highway at 110kmh.
And buy MY FRIEND DAHMER - it really is one of the best graphic novels to have been published this century. Compelling, terrifying, shocking and...ultimately...very, very sad.
---
Sun, 1 April 2012
What Would Chris Benoit Do?, ep.21: My weekend with Necro
IN WHICH I discuss my weekend away attending NHPW's double-header in Perth, featuring indy hardcore legend Necro Butcher in both main events, including a brutal death match with Melbourne's own Krackerjak on the second night. The 20-minute podcast features interviews with Josh Shooter (twice!), Hayden Zenith, Krackerjak, Warship AND Mrs Warship! Plus far too much Free Bird by Lynyrd Skynyrd. Enjoy!
And check out NHPW at http://www.nhpw.com.au/.
Photos by Amanda Kirk

---
Fri, 30 March 2012
Kirby Your Enthusiasm, ep. 19: Got Milkshadow?
IN WHICH I review several books and comics sent to me by Aussie publishing house Milkshadow Books (www.milkshadowbooks.com or milkshadow.wordpress.com.
Running time: 18 min.
---
Sat, 3 March 2012
KYE ep. 18: Daytripping
WHERE I talk about my indy read-fest from last month. Maus, Daytripper, lots of Jason Lutes and Adrian Tomine...and more.
Oh...and I forgot to mention Mr Wonderful by Dan Clowes. That was also an excellent read. :)
Runing time: approx. 25 minutes
---